Care has been taken with every detail of the new collection of garments, inspired by every moment experienced by today's women and your lifestyles.
More than 20 years' experience dedicated to serving you, devoted to designing and manufacturing garments that fit you perfectly.
From basics, essential to your everyday comfort, to sporty garments and more sophisticated, sensual pieces for special occasions.
Naira clothing is manufactured entirely in Spain, always striving to offer the highest quality and comfort, creating elegant undergarments in a wide range of styles and sizes to meet every woman's expectations, adapting to your needs at any time of life.
A collection designed for you, because we are 
LINGERIE SPECIALISTS, SPECIALISTS IN YOU.
Wide range of styles and sizes
More than 20 year's experience at your service

100% made in Spain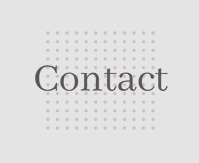 NAIARA INTIMITATS, S.L.
Torres Quevedo, 14
Pol. Ind. Mas Roger
08397 - Pineda de Mar (Barcelona)
N.I.F. ESB66161746
ventas@naiara.es